KUNSTFORUM International 230 (2014), p 127.
A short while after my last portrait session with Marianne Vlaschits, KUNSTFORUM International did an interview with her and two fellow artists and she asked if it was ok to use one of my portraits to go with the interview.
One of my pictures published in KUNSTFORUM? Just what I needed to conclude the year.
Unfortunately photo credits were mistakenly omitted, which means that my first KUNSTFORUM publication is anonymous. But in the end this infringement also meant another four malnourished children treated or material for the safe birth of 10 babies or 250 people vaccinated against meningitis or 400 children vaccinated against Measles in the second installment of »Infringing for Médecins Sans Frontières«.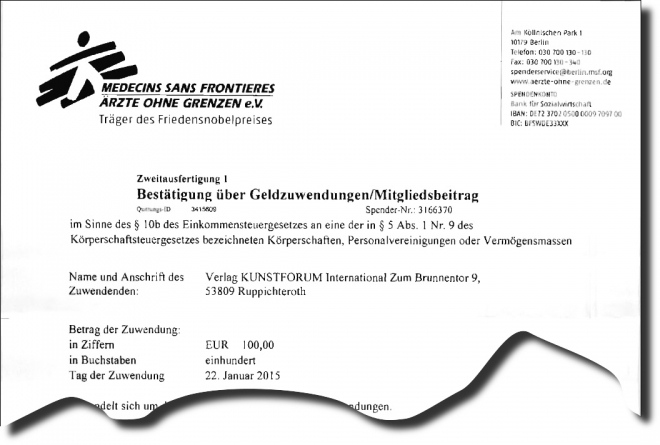 If you, too, want to make a donation, you can do so here.